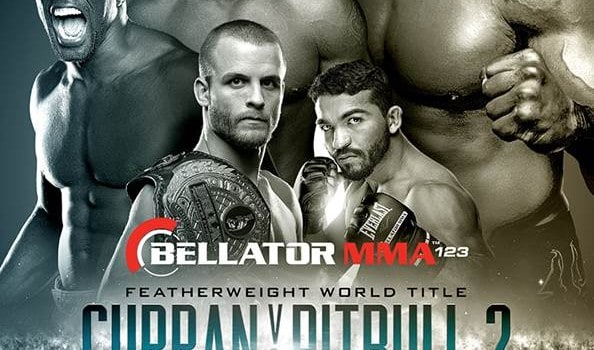 Bellator today announced the line-up for their September 5th event, Bellator 123: Curran vs. Pitbull, slated to take place at Mohegan Sun in Connecticut. This is, of course, just right down the street from UFC's Fight Night at Foxwoods, making things a bit more interesting. Bellator has turned up the heat a bit for Bellator 123, though, announcing a pretty decent card, all things considered.
MAIN CARD:
Bellator Featherweight Title Fight: Pat Curran (20-5) vs. Patricio Pitbull (21-2)
Bellator Heavyweight Feature Fight: Cheick Kongo (21-9) vs. Lavar Johnson (18-9)
Bellator Light Heavyweight Feature Fight: King Mo (12-4) vs. Tom DeBlass (9-2)
Bellator Heavyweight Feature Fight: Bobby Lashley (10-2) vs. Josh Burns (8-7)
This marks the Bellator debut of Bobby Lashley, a Featherweight Championship match headlining, then Cheick Kongo and King Mo Lawal as the supporting cast. All in all, for a Bellator event that is really quite stacked. Bellator 123 is actually shaping up to be quite a damned good card, if you ask me. Has the Coker era officially begun?