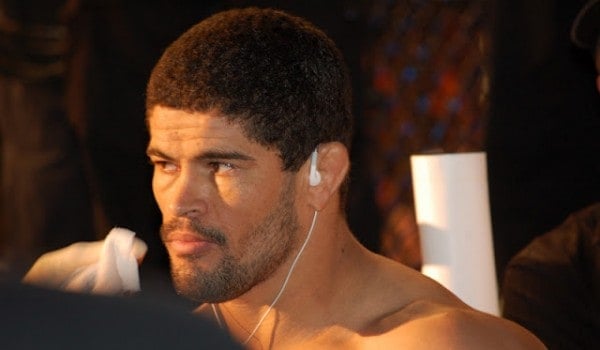 So Ali from World Series of Fighting went on this crazy rant about having to "crack down" on fighters due to Rousimar Palhares pulling out of an upcoming fight. In retrospect, it might look a bit dickish considering that Rousimar Palhares won't be fighting Jon Fitch because he will be taking care of his ill mother. Here is the update from Rousimar Palhares and if I'm WSoF I start looking at my guy communicating for the brand to the world and re-evaluate if we need someone like that or not. [source]
My friends, I love this sport, and will never give up on a fight. Accept any challenge, is the mark of a true warrior.

Unfortunately right now my family and I, we are facing a big fight, the fight for health, for life. My mother had 13 children, and devoted her life to educate and raised me, my brothers and sisters. At this point God tells me that I need to focus 100 percent of my life to take care of my mother. I'm doing everything possible, dedicating myself to the fullest in order to ensure that the person who put me in this world will be health again.

It wouldn't be fair to Jon Fitch, to the fans that look up to me, and also with the WSOF if I go out there to performance myself without being in the best of my shape, technique and psychological conditions. It wouldn't be fair to the MMA, our sport always determines that the athlete should be at his best limit to compete, it is no room for a mistake.

I understand that in the business field and as the capitalist world that we live in today that decision may not please everyone, but I'm a human being just like everyone else. As a good son it's time for me to take care of my mother, she needs me.