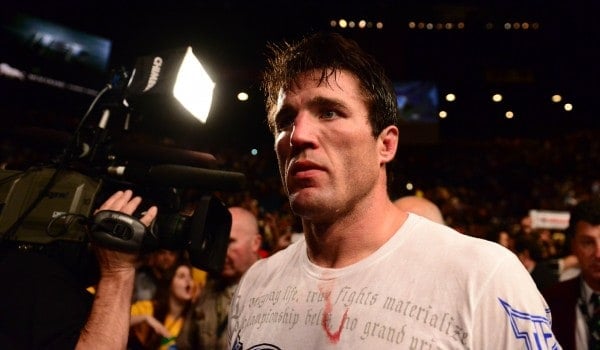 Chael Sonnen cheated, he cheated pretty hardcore, actually, if you think about it. The dude popped positive for a wide array of banned substances not once, but twice within a matter of weeks. What made matters worse was that this wasn't the first time that Chael Sonnen had failed a drug test in his MMA career. He's done, for now, but today was his NSAC hearing and it turned out to be kind of a joke.
How could it be a joke?
Simple: Chael Sonnen walked away with a two year suspension (even though he claims that he's retired), no fine, and the NSAC offered him a job to help them to improve their drug testing methods. Maybe Chael Sonnen is just a magical man who has the ability to work people over in any given situation. Maybe he has mind control? We aren't sure, but it sure seems that things worked out pretty okay for Chael Sonnen in this situation, considering he was facing a $250,000 fine. It's a good thing that he got caught, but it seems like this will do little to deter fighters in the future from doing what he did (or trying to get away with it), because of how lax they were on him.