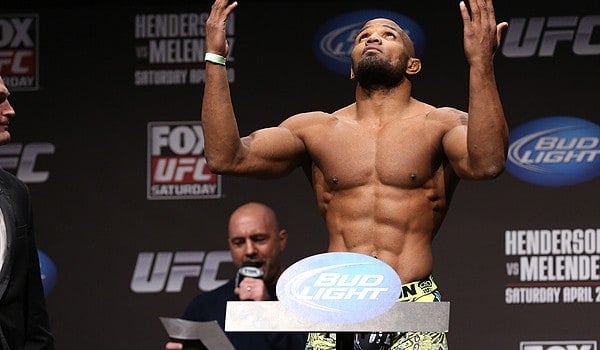 Look, we know that a lot of you were watching Yoel Romero fighting on Fox just to see if he crapped his pants, but the thing is, he didn't crap his pants. Instead, Yoel Romero slammed Brad Tavares all around the ring, when not just using brute force to brutalize him. It was really something to behold.
Yoel Romero also showed some serious, serious violence against Brad Tavares at UFC on Fox tonight, including some crazy strikes. I mean, look at this elbow via ZProphet!

Then, you know, check out his takedowns. That is why we are all here.