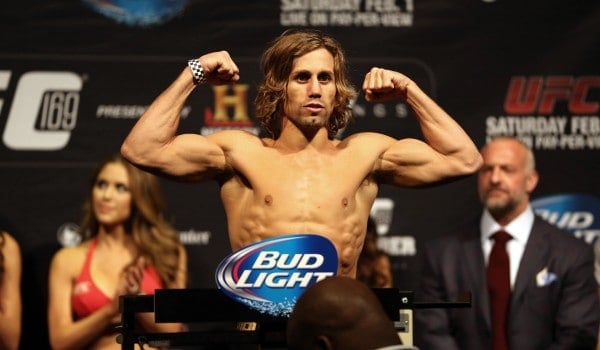 Image Credit: Joe Camporeale-USA TODAY Sports
When you think of Urijah Faber you probably don't think about UFC undercards, but the UFC really wanted to provide an incentive for fans to buy UFC 175, that incentive was a free Urijah Faber fight. It's hard to argue that Faber vs. Caceres didn't deliver, Urijah Faber was Urijah Faber but Alex Caceres put up a great fight and pulled off some exciting moves, showing that he belonged in there with Faber.
Caceres held on until round three but Faber was able to secure a rear naked choke cementing his status at the top of the foodchain at Bantamweight.