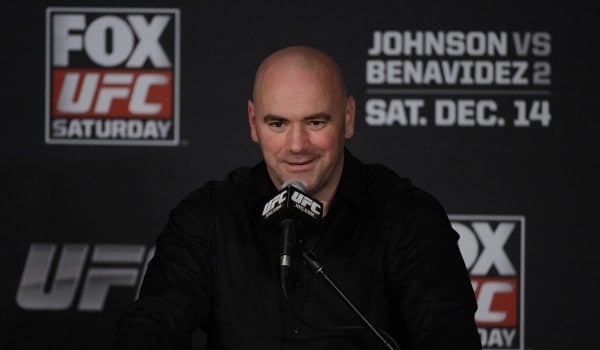 Image Credit: Kyle Terada | USA TODAY Sports
The UFC will be hosting a special press conference "The Time is Now" today, Monday, November 17th live at 5 p.m. ET in Las Vegas, Nevada at the Smith Center for the Performing Arts.
The star-studded event will include appearances from UFC President Dana White, UFC champions Chris Weidman, Jon Jones, Ronda Rousey, and other notable fighters such as Nick Diaz, Anderson Silva, Conor McGregor, Alexander Gustafsson, Anthony Johnson, Lyoto Machida, C.B. Dollaway, Daniel Cormier, Vitor Belfort, Cat Zingano and Dennis Siver.
The UFC has stated that they will be announcing their 2015 schedule at the event, as well as revealing "a very special announcement."
Watch the "The Time is Now" live: