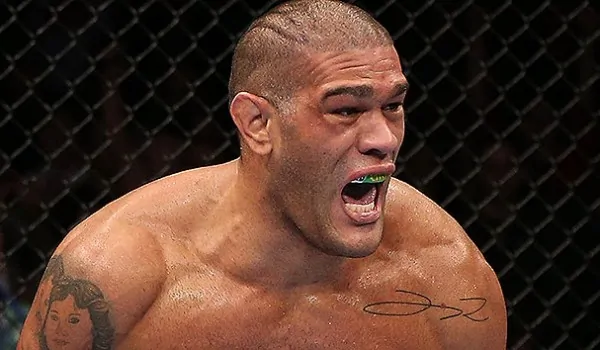 If there ever was a dude that was unhappy with the TRT ban, it would have to be Bigfoot Silva. I mean, the guy seems to have a legitimate reason to be using TRT, at least compared to other fighters. Bigfoot Silva's hormones are out of balance and the dude claims to even be lactating at times. Lactating. Bigfoot Silva spoke about the TRT ban by the Brazilian MMA Commission, led by his doctor, Tannure and he doesn't seem pleased. [source]
The way I see, he wants to play the good guy role. He's just being political because he was never against TRT. But I don't judge him.
If you remember back, he had blamed Tannure for improperly regulating his testosterone levels for his fight with Mark Hunt, but he claims not to be upset with the good doctor.
Everybody likes Dr. Tannure, he is a great person. He made a mistake with me and I was upset because he hasn't admitted. But I understand why he didn't, he is in charge of CABMMA, he is Flamengo's (the most popular soccer team in Brazil) doctor, a lot of famous people have appointments with him. If he had admitted, his image would be damaged.