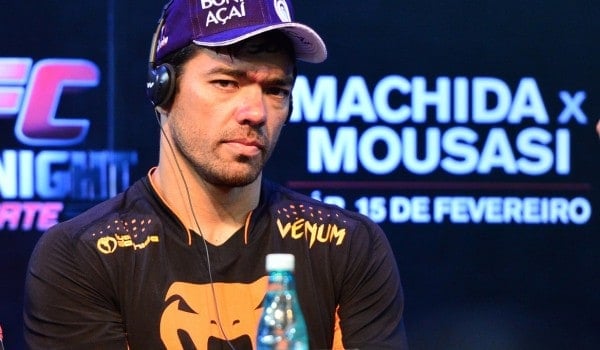 Image Credit: Jason Silva-USA TODAY Sports
Lyoto Machida is a force, without question. I mean, how many fighters had an "Era" named after their title reign? Lyoto Machida did, which is just a testament to how awesome of a fighter that he is. Finally being undersized at Light Heavyweight caught up to him when a guy who was bigger — Jon Jones — made him realize it. Now Lyoto is in the UFC's Middleweight division and we all are eagerly awaiting the UFC Middleweight Championship bout against Chris Weidman.
Lyoto Machida was in attendance at last night's RFA event where he spoke with Michael Schiavello and Pat Miletich about his upcoming fight and man, he seems ready. What do you think?