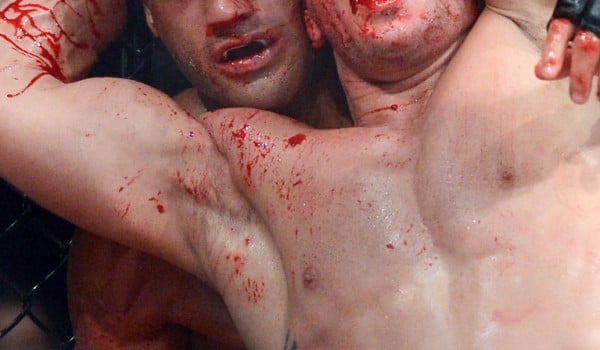 Image Credit: /Jayne Kamin-Oncea
Wow, Eddie Alvarez just got real. Really real. As you may know, Eddie Alvarez has one contracted PPV fight (or possibly one more fight) on his Bellator contract and he's free to go off to the UFC or whichever promotion he deems the best for himself. Now, when he backed out of his trilogy fight with Michael Chandler due to a concussion a week before the Bellator PPV, in stepped Will Brooks, who upset Chandler and took the interim lightweight belt. This sets up a fight with Alvarez, presumably, and Eddie is all for it.
Why? Because he thinks Brooks is the easier fight.
Whoa.
This is from The MMA Hour with Ariel Helwani:
"I hope we make it. Will, whatever conspiracy theories people are coming out with, I'm letting you know, I'm the realest dude you're going to talk to in this. You're talking to promoters and managers… don't buy it, dude. As a veteran of this sport — you've been here a couple years — trust fighters. Don't trust managers and promoters. Trust what a fighter tells you. When I say that you're the fight I want, you're the fight I want, dude.

"I could easily go to the media and day, let's do Chandler-Alvarez III. It makes more sense financially for me to do that. That's not what I'm saying. I'm saying it's you. I'm trying to help you out. I'm trying to get you a title shot.

"And in all honesty, I'm doing it because I think you're the easier guy, and I am trying to get out of here easier."

"I do. I think Mike is a tougher match-up, so I'm trying to get the easier match-up here. You're right."