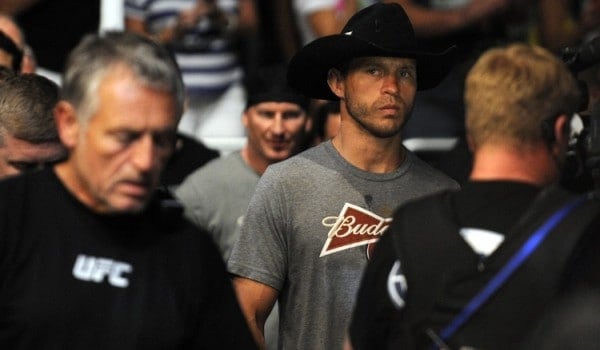 Image Credit: David Manning-USA TODAY Sports
Donald Cerrone fights tomorrow night (!) against Jim Miller in Atlantic City and we haven't gotten a whole ton of hype for what is an awesome fight thus far. That's kind of a shame, isn't it? Anyway, UFC released a behind-the-scenes look at life for Donald Cerrone leading into his fight tomorrow night and, well, the Cowboy lives as the Cowboy lives. Donald Cerrone travels around in an RV and is pumping himself full of candy before the fight.
Also, as a guy who seems to be making alright money, he's really into stitching up his old clothes to make them last longer. Donald Cerrone is pretty unique, right? He doesn't want to live that fast and furious baller lifestyle, he wants to travel to all fifty states and eat Milk Duds.