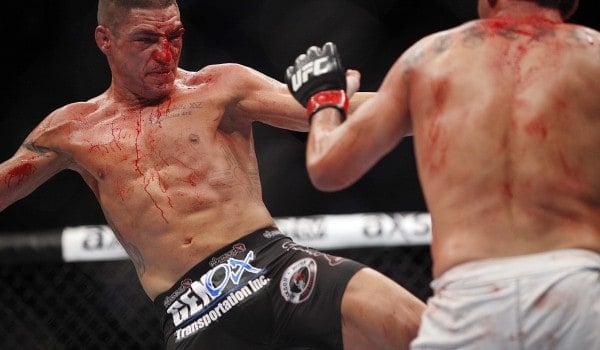 Image Credit: Andrew Richardson-USA TODAY Sports
Wow, a hometown crowd just scored Diego Sanchez a victory in a fight that he had clearly lost. Ross Pearson was landing the cleaner shots throughout the evening while Diego Sanchez was busted up, beaten up and was doing what he does best; throwing wild shots that don't connect to fool judges into thinking that he did something.
Controversial decisions are usually tough because you can make a solid argument for the fight going either way, but this fight was very clearly for Ross Pearson so I'm not sure how Diego Sanchez can feel about being handed this victory.