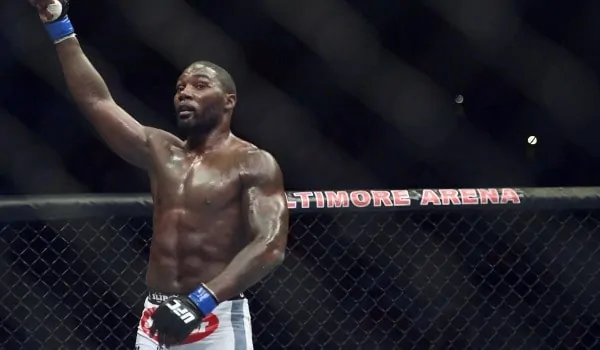 Image Credit: Tommy Gilligan-USA TODAY Sports
Look, Anthony Johnson was probably a pretty safe bet against Lil Nog, even if Lil Nog is one of the best Light Heavyweights in the world. That being said, nobody expected Anthony Johnson to make such short work of Lil Nog. I mean, this was 40 seconds for Rumble to just make mince meat out of one of the best Light Heavyweights, potentially in history. Damn.
It was punches that did Antonio Rogerio Nogueira in and it was almost made to look easy. Anthony Johnson is going to be a scary dude in UFC's Light Heavyweight division and it's crazy to think that he used to be a Welterweight. Not joking, a Welterweight.